Happy Holidays!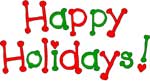 Chronic Logic would like to wish you a safe and happy holiday season!

If you are still searching for presents for the holidays our downloadable games can be given to anyone with an e-mail address. They make great last minute gifts.
Bridge It now on Steam!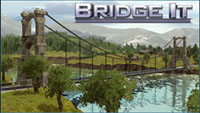 Thanks to all your Greenlight votes Bridge It Plus is now available on Steam! As a sign of our appreciation everyone who has purchased Bridge It Plus or Bridge It and the Add-on Pack can retrieve a free Steam Key for Bridge It plus. Bridge It Plus is also on sale for $9.95 till Dec 23rd. All purchases will receive a Steam and Desura Key. If you have not picked up Bridge It now is a great time. If you purchased Bridge It and would like to get the add-on pack to be eligible for a Steam Key for Bridge It Plus it can be purchased here: Bridge It Add-on Pack ($4.95)

Retrieve Steam Key

Bridge It Plus with Steam and Desura Keys - $9.95
Chronic Logic Holiday Sales:
All Bridge Building Bundles now include Bridge It Plus with Steam and Desura Keys!

AstroDriller3020 is on sale for only $2.95.

Gish is on sale for the price that you choose! That's right you choose the price for Gish.

All of games can be purchased as digital gifts.