31
« on: July 01, 2013, 05:58:51 PM »
A quick update on Bridge It:
We have released Bridge It version 1.3.1. The new update includes widescreen support, copying and pasting of your registration code when registering the game and several other enhancements. If you already own Bridge It you can download the latest version here:
http://www.chroniclogic.com/bridgeit/bridgeit_download.php
If not you can get the full version online and be building bridges in minutes:
http://www.chroniclogic.com/bridgeitorder.htm
Bridge It is now #22 on Steam's Greenlight: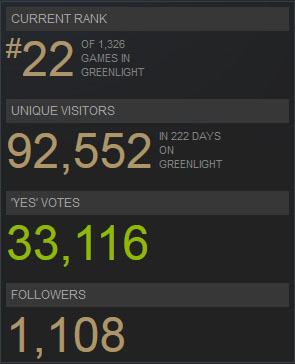 If you have a Steam account please vote and favorite Bridge It on
Steam's Greenlight.
Help us get Bridge It and future games onto Steam!
Vote for Bridge It!